*This review will NOT contain spoilers*
I was lucky enough to receive one of the ARCs of this book that were handed out at Yallfest. It's simple, but beautiful nonetheless.
"You should never judge a book by its cover" but the cover for this one was what really drew me in in the first place. I mean LOOK at this thing.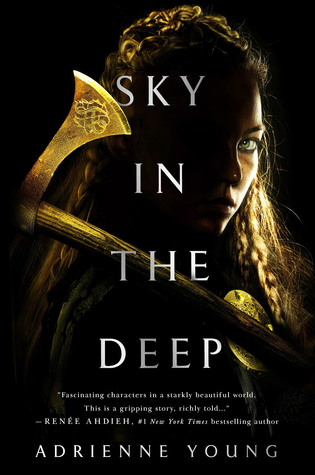 If I'm being honest, this is one of the most beautiful covers I have ever seen. I saw it when it was just released and that along with the synopsis was enough to have me drooling.
This book sounds like one of the high fantasy books with amazing, gorgeous, breathtaking scenery that I have been wanting to read for the longest time now. This book delivered, to an extent.
This is a standalone, a companion is set to release in 2019 though, which is really refreshing. I didn't have any anxiety over having to wait forever for the next book to release and it was comforting to know that everything would be settled, as much as it could, within the pages of the book that I was holding in my hands.
I found that this story delivered on what I wanted, to an extent. The setting was lush and the characters where spectacularly badass. But I felt the story left a little to be desired.
I would have liked more development for the characters, really delve into their history. Also, the family aspect wasn't what I expected and I would have liked the world building to be a bit more fleshed out.
Despite all this, this book is heavily influenced by the Vikings and I personally think that is the reason for a lot of the character's actions that I didn't completely understand or why some things played out why they did.
All in all, I completely and absolutely in love with the cover of this book, but I would have liked something more from some of aspects of the story. Nevertheless, I am definitely looking forward looking forward to the companion and whatever else Adrienne writes!
Sky In The Deep releases April 24th, 2018.
Pre-order link for convenience:  https://www.amazon.com/Sky-Deep-Adrienne-Young/dp/1250168457/ref=sr_1_1?ie=UTF8&qid=1514512116&sr=8-1&keywords=sky+in+the+deep